ExpressVPN:s stipendium
The ExpressVPN Future of Privacy Scholarship
Introduction
The ExpressVPN Future of Privacy Scholarship was created to raise awareness of internet privacy and security.
As internet-ready devices proliferate in classrooms worldwide, so do threats to the privacy of the individuals who use them.
Students are taking notice, and are quickly becoming the most savvy users of these technologies.
With the new decade bringing with it evermore invasive technologies into schools and on students' devices, awareness of online security and fundamental privacy rights are more important than ever.
How to enter
To enter the scholarship competition, write an essay answering the prompt below.
The 2020 ExpressVPN Future of Privacy Scholarship prompt is:
While privacy is often recognized as a human right, young children are frequently incapable of making choices in defense of that right. For example, babies have no say in whether their parents post photos of them on Facebook.
To what extent should parents be free to make privacy-affecting decisions on behalf of their children? What (if any) new measures do you think governments or internet businesses ought to put in place in order to protect young children's right to privacy?
Your essay should be 600 to 800 words long. Submit your application by August 31, 2020.
Why you should enter
You could win US$5,000.
The winner will be featured on multiple communications platforms. This is a great resume-builder for a career in journalism, law, computer science, or any relevant field of study.
This is an opportunity to become a leading voice in the growing debate over encryption, digital rights, internet privacy, and the fight against censorship.
Awards and selection process
Scholarship award amount
The winner of the 2021 scholarship received a $5,000 cash prize.
ExpressVPN also selects five runners-up, who will receive a one-year ExpressVPN subscription.
Selection process
Essays will be graded on the completeness and clarity of their theses and arguments. While we encourage writing with personality and style, please note that this is not a creative writing exercise. Responses must take a clear position on the prompt to be considered.
Contest rules
Essays must be written in English.
Applicants must be currently enrolled in either a high school, undergraduate school, or graduate school located in the United States, Canada, the United Kingdom, the European Union, Australia, New Zealand, or South Africa.
There is no age or citizenship requirement.
Essays must be sent via email only, to this address: scholarship@expressvpn.com. To be valid, the application email must include the following information:

Your name
The name, address, and contact details of your school
Your current grade level

One entry per student. Multiple entries per student will be disregarded.
Essays must be submitted online by August 31, 2021, no later than 11:59 p.m., Pacific Standard Time.
The winner will be announced by the end of October 2021. The prize will be awarded by international wire transfer. The winner will be required to provide his/her bank information in order to complete the bank transfer.
The winner must submit a valid ID and proof of enrollment in a high school, undergraduate school, or graduate school located in the United States, Canada, the United Kingdom, the European Union, Australia, New Zealand, or South Africa.
Employees of ExpressVPN and their immediate family members are not eligible for this contest.
All entries become the property of ExpressVPN. The contest winner agrees to allow ExpressVPN to publish or print his/her name and essay.
Winners will be solely responsible for any federal, state, or local taxes.
The prize is listed and paid in United States dollars (USD).
The decision of ExpressVPN in respect of any dispute arising out of this program shall be final.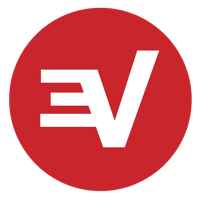 About ExpressVPN
One of the world's largest providers of VPN services, ExpressVPN enables users to protect their privacy and security online with just a few clicks. The company's award-winning apps for Windows, Mac, iOS, Android, Linux, routers, and browsers secure user information and identities with best-in-class encryption and leak-proofing.
With över 3 000 servers across 94 countries, ExpressVPN provides a fast connection and uncensored access to sites and services across the globe. The company is based in the British Virgin Islands and has been operating since 2009.
A vocal advocate for internet freedom and privacy, ExpressVPN is a proud financial supporter of non-profit organizations fighting to protect digital rights, including the Electronic Frontier Foundation, the Internet Defense League, OpenMedia, and others.
For more information, visit: https://www.get-xpress-vpn.xyz/se/what-is-vpn
---
Share this page on: